LG is not ready to tout all of the details surrounding its next flagship handset just yet, but this week it has disclosed the tech that we will see in the front-facing camera of G8 ThinQ. By adding a "Time of Flight" image sensor created by Infineon, LG states that it can offer functions such as augmented reality, facial recognition, and better selfies in all types of lighting situations while employing less power than other solutions such as FaceID by Apple.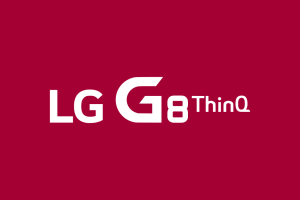 While the TrueDepth tech by Apple for FaceID is akin to what we witnessed in the Xbox 360 Kinect where it projects millions of laser dots then calculates the distortion to understand where things are, Time of Flight is the technology Microsoft expected it will get enhanced results from for the Xbox One Kinect machine. By imprisoning IR light as it mirrors off a subject, the concept is that it will offer more precise outcomes with less power for computing. There have been speculations that Apple is mulling over implementing it in the rear-facing camera of iPhone.
On a related note, LG has been somewhat active on the intellectual property front, having shifted to defend a number of clauses that are rumored to be the possible candidates for the its first foldable Android handset's name that firm company already verified earlier. As originally claimed by the media, the firm earlier decided to trademark the names Foldi, Duplex, Solid, Flex, XB, Solidis, and XF.
Some of those names are more obviously indicative of a foldable smartphone as compared to others, although most of them appear to indicate that the South Korean tech mammoth is getting ready to establish minimum one entirely new lineup of product in the time to come. All of the names have also been explicitly filed for the handset industry, with LG presenting its proposal with the EUIPO (European Union Intellectual Property Office).