Conflicts in trade between the U.S and China have only worsened in recent times. Since they are two of the biggest economies in the world, the ripple effect could be seen in the economy of smaller dependent countries too. However, things seem to have stabilized now with a trade deal on the cards in the coming weeks itself, according to the former U.S trade representative, Charlene Barshefsky.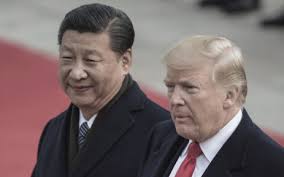 According to an interview recently given to the CNBC, Charlene has agreed that Washington and Beijing seem to be sailing on different boats as long as the trade wars are concerned. However, she feels that it does not really matter when the issues are resolved, that should not stop them from making the trade. As long as the tensions remain under the wraps and do not escalate beyond controllable levels, the good news should come within April itself.
The implications of the trade discrepancy can be judged by the fact that the U.S has levied taxes on $250 billion goods from China while the Chinese government has similarly retaliated with placing a tariff on $110 billion products. The problem seems to arise from the fact that both countries are not being able to trust others. The U.S feels that it shouldn't remove the tariffs unless China has fulfilled all its promised obligations while China doesn't want to fulfill the obligations while continuing to pay the tariffs. Therefore, the situation seems to have hit a stalemate, unless either of the countries compromises.
President Xi Jinping and Donald Trump should consider a truce and resume trades soon, according to Charlene, who also feels that time is not very far away. The deficit in trade for the U.S with China was almost $38.7 billion in the previous year, which is one of the largest deficits seen. The situation is getting hampered more due to the fact that China wants technology in return for providing marketing access, something that the U.S is vehemently opposed against.