On March 21, 2109, the CEO of Tesla, Elon Musk has made it a point to sent an e-mail to each one of his employees to aid in deliveries in spite of what position they hold in the company. This move by Tesla is not something out of the box since they usually ask for as much help possible to reach the target of quarterly ends. Unfortunately, compared to the number of employees who volunteered in the last quarter of 2018, this time it has been quite less. Lately, Tesla has cut short their employee strength in January and several of the stores have been closed down as well. News reveals that more stores are on the verge of closure, though the company has not decided on locations yet.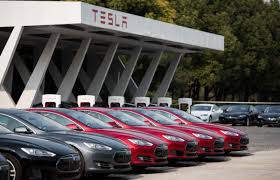 Spokesperson from Tesla stated that, in the week of March 4, 2019, the employee strength of Tesla is above 40,000. In the 2018 yearly report of Tesla, the company showed a total of 48,817 employees. Tesla has not yet mentioned regarding the number of employees they have fired in 2019.
Musk said that it was figured during September 2018 that Tesla was facing problems with delivery logistics rather than delay in production. He had immediately made a tweet in response to customers' grievance stating that the problem is easily manageable. However, in the email that was sent to the employees, the problem was mentioned as one of the biggest in Tesla's history. It also read that this problem would definitely not continue in the following quarter.
Musk has made sure to mention in the email regarding Tesla's growing market in Europe and China. After Model 3 of Tesla, people have been eagerly anticipating the launch of Model Y and the semitruck. He mentioned that the delivery problem was seen in North America in 2018 and this time it has hit deliveries throughout Europe and China.