Facebook (FB) is facing trouble again. It is said that FB is storing millions of passwords of users in plain text in the company servers.
Plain text means that they are not encrypted. As the passwords are kept in the server, they can be accessed by any person. Passwords that are not encrypted and stored in the server can be accessed easily.
Brian Krebs from Krebs on Security reports that Facebook has around 2,000 engineers who access the servers. Krebs says that if even one of these engineers accesses the user accounts, it would hurt many of these users.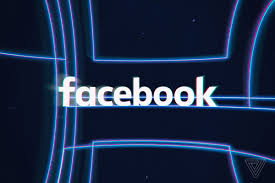 Even after this news was reported, the stock prices were not much affected. In fact, Facebook stocks were trading at a slightly higher price of $166, on Thursday.
Though this fact was known to Facebook in January, it has come into the open only recently.  Facebook's Vice President of engineering Pedro Canahuati says that the company will be notifying the many users of Facebook and Instagram, that their passwords are stored in plain text.
Much of the scam involved in the usage of private data has come to light after the Cambridge Analytica scandal of 2018 that was involved with the election of President Trump in the U.S. Later, in the same year, there was a huge security breach from Facebook that affected 50 million accounts.
Social media sites have come under intense scrutiny regarding disinformation and fake news. Though Facebook has much negative news over its usage, the number of daily active users is still on the increase.
Cyberattack and employee misuse will affect Facebook users if the passwords are kept in plain text in the data storage of the computer. However, Canahuati says that this data is not visible to anyone outside of Facebook. No one has internally abused such data nor have they improperly accessed them, he says.