Mike Krieger and Kevin Systrom, who are the co-founders of Instagram commented on Monday that it is essential for politicians to come up with solutions in addressing the specific problems of the tech industry rather than just contemplating the splitting up of companies such as Facebook.
Speaking at the conference of South by Southwest held at Austin, Texas, Krieger expressed his belief that the conversations have better chances of succeeding and leading to formation of better policies if they're able to be specific about the problems they're attempting to solve.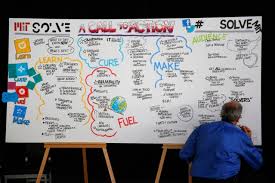 These comments come only days following the unveiling of a brand new idea by Senator Elizabeth Warren of breaking up large-sized tech companies such as Amazon and Facebook. Warren is also the presidential candidate. The co-founders of social media platform, Instagram were questioned on their views about the proposal.
To this, Systrom jokingly asked if they would get their jobs back, in reference to their leaving Instagram back in 2018. He also expressed his surprise at Warren's proposal being extremely wide sweeping and said that a much more detailed proposal is required. Further, Systrom expressed his fear about this particular proposal playing on the current anti-tech feelings of the masses. In response to this, one of Warren's aides reinstated emphasis on the points of the plan proposed by the senator to faction giant tech companies.
The resignation from Krieger and Systrom from Instagram had been extremely sudden and had come in the month of September last year, nearly six years following the acquisition of the company by Facebook at the cost of $1 billion. The appearance they made at SXSW marked their first appearance together in public ever since they left Facebook. On being asked about the current project that has their involvement, the duo said that they're yet to commit to anything and are in talks with various entrepreneurs.