United Health said on Tuesday that company's new plans which will be employer-sponsored in the year 2020, discounts will be paid to the consumers at counters of drug stores.
This move is a progress on the already existing programs of discount announced nearly a year back. The announcement from the company had stipulated that it would serve greater than 9 million customers this year. Further, it had also been stated by the insurer that every existing member would be provided with the option of choosing this plan when their contract was renewed.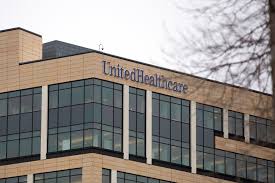 According to Dan Schumacher, who is the President of United Healthcare, the patients have been able to notice increasingly concrete benefits arising from the company's revolutionary point-of-sale program of discount and that it is only a single element in their intensive drive committed towards helping provide improved health standards, lowered costs as well as better experiences. As per figures provided by the company, the rebate program offered by them has successfully brought down the costs for customers by an average of $130 on each prescription.
The administration under President Donald Trump has put forth a proposal of abolishing the system of rebates as well as Medicare plans altogether. However, the proposition has not been implemented into banning commercial plans as of yet. Currently, drug manufacturing companies pay rebates to PBMs in order to get the drugs they produce covered under the Part D plan of prescription of Medicare.
Just around a week back, Senator Mike Braun had introduced the act dealing with the transparency of drug prices, which could lead to a ban being imposed on rebates regarding commercial plans. The rivals of UnitedHealth such as the Caremark unit of CVS Health or the unit of Express Scripts under Cigna, have offered plans which pass discounts to the customer right at the sale point for 2019.