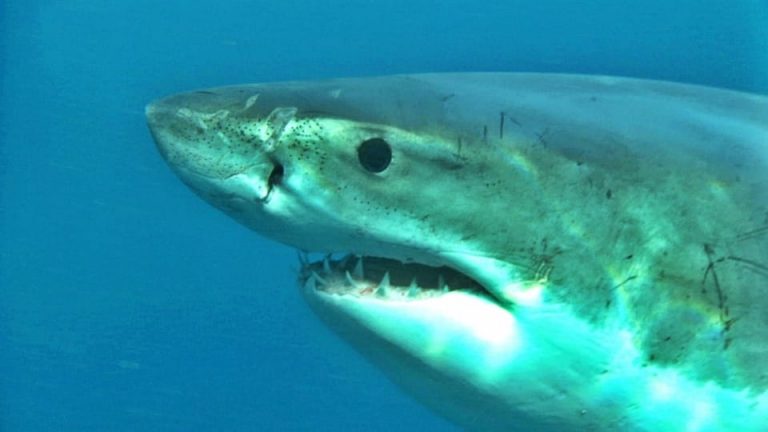 In less than four years, Dylan McWilliams was bitten by a snake, woke up one morning in the mouth of a bear and thought he was losing his leg in the jaw of a shark in Hawaii.
"My parents are grateful that I'm still alive," the 20-year-old Colorado native told the Honolulu Star Advertiser newspaper about his latest misadventure.
Dylan was doing bodyboarding Thursday off the island of Kauai when what appears to be a tiger shark about 2 meters caught his leg.
The young man, a great lover of space and a lifeguard instructor, then managed to swim about 30 meters to the coast, where a passerby called for help. "I did not know if I had lost half of my leg or anything," he says.
Dylan McWilliams finally came out with just seven stitches. Last July, we talked about nine points on the scalp after a bad encounter with a brown bear in a summer camp in Colorado.
A misadventure he told the media around the world. The young man had woken his head between the fangs of the plantigrade, which dragged him to the ground.
"He caught me … then he shot me, and then he bit the back of my head and dragged me. When he dragged me, it was the part that was the slowest. I felt it was an eternity, "Dylan told Denver 7, describing the bear's breath on his neck.
After dragging him on the ground for about four meters, the animal did not let go until Dylan McWilliams' fingers were well buried in his eye, he said. "I think I was right in the wrong place at the wrong time," said the philosopher, the young man.
He had already been bitten by a rattlesnake on a hike in Utah. But, he told the Star Advertiser , the bite was not so bad, and he was sick only a few days.