A group of hackers are posing as Instagram verify team is taking the advantage of Instagram users who are obsessed with the verified check mark on Instagram. The hackers are sending emails to the users claiming that they are offering them the opportunity to apply for the checkmark, said Trend Micro, the cyber-security firm. They said that they are unclear when the hacking began. Users who fall for the email are asked to give them their user id, password, email and date of birth which lets them to take control of the account.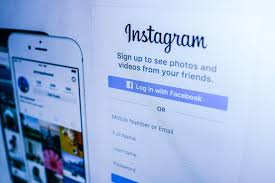 The cyber-security firm said that in one of the cases the hackers threatened to delete the account if the user did not pay money or send nude videos and pictures. The firm said that they have seen cases where Instagram accounts with 15,000 – 70,000 followers were hacked and it was never retrieved. The victims were popular singers, actors, businessmen and owners of startups. The firm has asked the users to look for emails with incorrect grammar, punctuations and suspicious font styles. It said that as of now it is unclear as to who are the hackers, but it appears that they are Turkish speakers. The firm added that it has informed Instagram and Facebook, its parent company about the hacking scheme but hasn't heard from them yet.
Instagram has warned its users to be wary of any emails or messages from them. The company said that they will never send email about verification or will never try to sell users verification. Apart from advertisements, Instagram never sells any kinds of products, services and will never make any offer through emails, said the company. The company also said that it has always advised its users to use two-factor authentication in order to make their accounts more secure.