General Electric witnessed surge in its share prices on Wednesday. This happened as a result of Wall Street's recent analysis. As per the agency, the detailed report of insurance liabilities from GE shows that the company has lesser financial risks than the previous year. GE provided details about the insurance in its annual report which was published on Tuesday.
In the 1st quarter of 2019, General Electric paid $1.9 billion to its insurance subsidiaries. The amount was lower than that of the previous year. Last year GE had paid $3.5 billion to the insurance subsidiaries. GE is also expecting GE Capital to contribute $9 billion over next 5 years.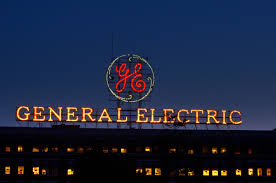 Andrew Obin, the analyst at Merrill Lynch informed that these details gave better idea about GE's financial status to its shareholders. The investors have been concerned about the financial status of the business in past few years. Increased capital needs beyond the declared $16 billion last year and small improvements in the amount of losses ($65 billion) in the 4th quarter of 2018 were the main challenges for the company last year.
Though GE might still need more capital than estimated before, as per Andrew Obin, the insurance books for the company are still in good shape. According to Deane Dray, who is the analyst from RBC Capital Markets, GE has provided better information regarding its insurance liabilities than in other years. He feels increased transparency, clearer in interactions and simple reporting system has also led to the surge in GE's share prices. The only fact which remains unchanged in the report is GE's target to bring the cash outflow to $14.5 billion through 2024. This information was provided by Nicole DeBlase from Deutsche Bank. She also informed it is important to note that GE has not changed their forecast in spite of their exposure to insurance liabilities.