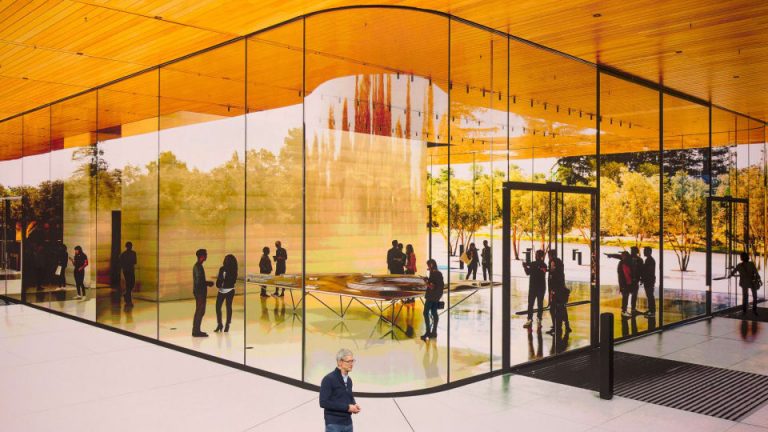 The many windows of Apple's new headquarters are so transparent that employees hit them repeatedly.
Inaugurated last spring in Cupertino, California, the Apple Park is expected to accommodate 12,000 employees.
This large ring-shaped building was designed by architect Norman Foster. The view opens to the outside through large windows measuring over 13 meters high.
Inside, glass is also very present in the workspaces.
Employees often have their eyes riveted on their iPhone, some of them bump against the multiple glass walls.
Some employees started pasting Sticky Sticky Notes on the windows to prevent shocks, but were removed to avoid harming the building's design, staff members said. anonymity.
A spokeswoman for Apple declined to comment on this information. The Occupational Safety and Health Administration (OSHA) reports that no injuries to the new Apple campus have been reported.
This is not the first time that glass is a problem for Apple. In 2011, Evelyn Paswall, an octogenarian woman, broke her nose by taking a glass door in her face at an Apple store.
Arguing that the company had been negligent, she sued Apple, but was unsuccessful.