Political agencies in Europe can now get free security from web flooding assaults from Jigsaw (cybersecurity incubator of Google). European operators for the first time will be capable of using Project Shield, a software that assists protect political websites and operations from being taken offline by a DDoS (distributed denial-of-service) attack. The tech was earlier only provided in the US to campaigns.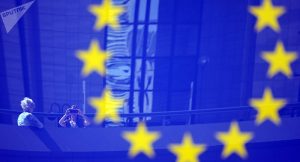 The major aim of Project Shield is to make certain no one can take offline a website that may have vital data for a forthcoming election. That comprises sites for journalists, news publications, elections monitoring services, and human rights groups. A DDoS attack may try to flood those services and websites with traffic that crushes the server and makes them offline, making them unavailable to users who require them. Project Shield stands against those attacks by removing out malicious traffic and declining the malicious efforts to link to the server.
On a related note, Jigsaw earlier launched out a new app dubbed as "Intra" to the Google Play Store. The app is launched to protect consumers from DNS (Domain Name System) manipulation attacks, the media claimed this week. DNS is the Internet's phonebook from where consumers access data online using domain names. It converts domain names into IP addresses so that web browsers can load resources on the web.
"DNS manipulation is employed to block authorization to social media platforms, news sites, and messaging apps, claims Jigsaw, and this new app is likely to avoid that," the media claimed. "Intra" is also likely to defend consumers against malware and phishing attacks. The app also has no limit on data employment and does not slow down the Internet connectivity. It is an open source application and the firm states that consumer's data will be kept personal, the report claimed.