Google has confessed that they committed a mistake in keeping it a secret that their products of home alarms consisted of a microphone. Available since 2017, product details of Nest Guard had never said of any listening device at all. During the beginning of February 2019, Google said that a certain software update would come after which Nest Guard can be controlled by voice. Google mentioned it on Twitter directing Nest owners that the microphone feature was never used.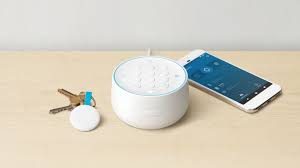 Nest Secure has series of equipments for home security and Nest Guard is one of those. The system consists of several sensors which can be controlled only by the user. Nest Guard is an all-rounder product which comes with alarm, motion sensor as well as keypad. The announcement of the product was made one year ago but there was no mention made regarding 'microphone' and it has only been added in February 2019. The announcement of this new feature would now make it at par with Google Assistant.
Google answered back to avoid criticisms later. They said on February 18th 2019 that the microphone attached to the device was never intended to be hidden. They had missed putting it in the list of specification details and that has been a mistake at their end. The microphone would not be on until the user activates the feature for their benefit. Several security based system have used microphones before as features to depend on sound sensing. They have added the microphone to the equipment to provide surplus features to the customers in case they would want to use it. It can in fact be quite useful in being able to detect, for instance – broken vase etc. A writer from Pixel Envy blog said that these unmentioned hidden features make several customers fearful of using such security devices.