A recent study released by US Center for Disease Control and Prevention that was part of Infant Feeding Practices Study showed that babies who are breastfed exclusively during initial months are unlikely to develop any form of chronic skin issues like eczema. Researchers analyzed data of 1,520 infants within United States related to their overall health, development and diet patterns. These children were followed from birth till the age of 6 years and it was discovered that around 300 of them had been infected with eczema during different parts of their lives.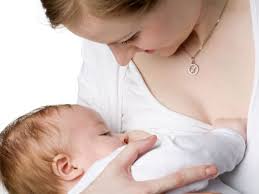 Detailed data about these children showed that six out of children in the study group had eczema by the time they were 6 and children from wealthy families that had history of food allergies were most likely to have been affected by eczema before attaining age of 6 years. Based on further researchers the study group declared that infants raised entirely on breastfeeding during initial three months of their lives were only 48 percent likely to get eczema beyond the age of 6 years when compared to children that had never been breastfed or were breastfed for a period less than three months.
Study author Katherine Balas stated that evidence of breastfed children not likely to develop eczema is a little mixed so their research team is trying its best to gather data to fill that gap. She said that as of now it appears that even if breastfeeding did not prevent children from getting eczema it can prevent them from going through trauma of extended flare-ups. Though genes and environment is generally linked to eczema but sometimes obesity and asthma also causes it says CDC data. The skin problem leads to extremely itchy skin which becomes inflamed when scratched roughly and skin sometimes becomes covered with blisters that crack and become painful.