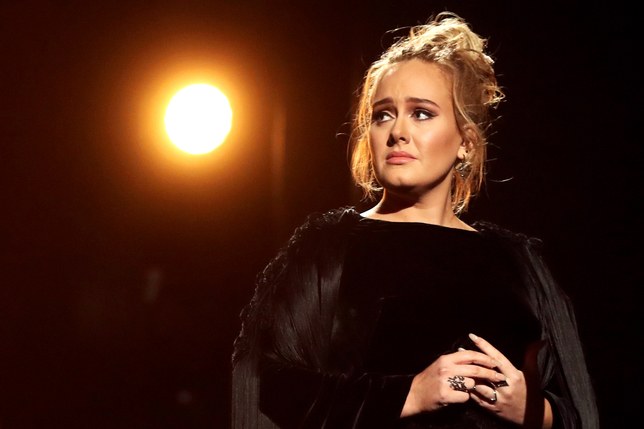 Singer Adele has posted a heartfelt message on Instagram, supporting her best friend Laura Dockill. Laura gave birth to a baby boy in February 2018. The baby is also Adele's godson. Laura is currently recovering from postpartum depression. She had started showing conditions for baby blues right after her delivery. These complications can result into a confused mind and even hallucinations.
Adele in her post says that Laura's story is heart rendering and it should reach to new mothers out there suffering from similar conditions but who are afraid to speak out. Several charities are praising the singer and her friend for sharing their story publicly. Laura and Adele are friends since a long time. She has even dedicated one song called My Same to Laura from the album 19.
Adele has also shared the link to Laura's story, written as a blog for a parenting website. The story provides in detail the difficult labor endured by Laura. She had a feeling of despair and loneliness after being back to home post delivery. There was no hope left in her life and she had no courage to change the situation either. The illness affected her skin, appetite and it triggered a number of anxiety attacks. She also talks about accusing her partner and baby's father with kidnapping charges. As the situation worsened, Laura was shifted to a nursing home for two weeks where under the care of doctors, she slowly progressed on the road to recovery. She further adds that her family, friends, doctors and medicines have played a strong role in her recovery. She is now feeling more and more happy and confident with each passing day. This is a message to anyone who is dealing with postpartum disorder to seek help on an urgent basis. As Adele puts in her post those other mothers should also come out and speak about their feelings so that it may be helpful in saving a distraught soul.