Firefox 65 has been launched, and the update conveys a new interface that makes it even samplers to adjust the control over banning the trackers. The basic choices are still pretty analogous to what was provided in the earlier edition. Most consumers will still be selecting through what the firm now dubs "standard" mode (which bans trackers in incognito mode) and "strict" mode (which bans all trackers all the times but might lead to issues with some sites).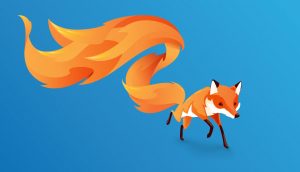 But in Firefox 65, the browser places these options far more outstandingly in front of consumers, apart from providing better clarifications as to what each choice actually does. There is also a new custom mode for even more regulation (apart from the earlier provided "exception" choice that allows users whitelist particular websites for all 3 modes).
Apart from the more clear settings, Firefox is also making the new choices simpler to find. You will now be capable of clicking on the "i" button in the navigation bar to view precisely what trackers are presently active on the website you are visiting and what your present content block settings are.
On a related note, earlier the Internet Engineering Task Force rolled out the last edition of TLS 1.3. This is a huge update to TLS 1.2. The TLS is a security protocol that safeguards much of the Internet by (amongst other things) offering the layer that manages the every HTTPS connection's encryption.
The upgraded spec pledges enhanced security and a little more speed. Thanks to the low requirement for round trips since the server and browser negotiate the safety settings. And the cherry on the cake is, you can already employ the update, because, as Mozilla has declared that Firefox already has out of the box support for the new standard. Chrome, as well, began supporting the new standards (on the basis of earlier drafts) in version 65.