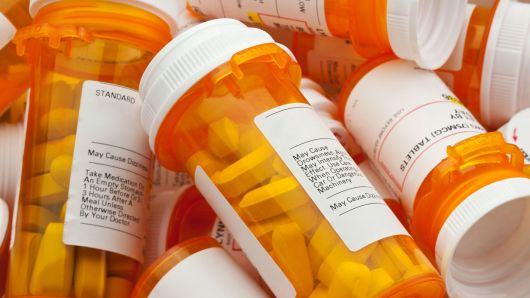 The U.S. Food and Drug Administration (FDA) proclaimed that medicines used in the treatment of hypothyroidism have been voluntarily recalled. The reason behind the recent recall is said to be quality issue of these medicines.
Reportedly, Westminster Pharmaceuticals LLC informed all wholesalers for stopping their distribution of particular products labeled as "Levothyroxine and Liothyronine (Thyroid Tablets, USP)." These are synthetic hormones enclosed in the thyroid drugs.
As per the National Library of Medicine's MedlinePlus survey, more than 4.5% of the U.S. people over the age of 12 are suffering from hypothyroidism or an underactive thyroid. No "undesirable incidents" related to the recalled products were noticed earlier.
The FDA release states that these products might be utilized for treating severe health conditions. So, patients using recalled drugs are allowed for the continual use of these medicines until they obtain an alternative option for the medicine. The release directs patients to communicate with their doctor before stopping the consumption of the medicine.
On a similar note, earlier the FDA announced that the organization has expanded its recall for valsartan, a commonly used blood pressure drug. The agency proclaimed that few batches of drug were found to be contaminated with a cancer-causing chemical.
Numerous generic valsartan products sold in the U.S. were found to be contaminated with NDMA that has an ability to cause cancer. Dr. Janet Woodcock, Director, Center for Drug Evaluation and Research, FDA, proclaimed that the procedure utilized for manufacturing some generic versions of valsartan possesses the ability to generate a cancer-causing compound. Further, he added that these compounds are present at very small levels. However, as they are toxic to the DNA, they need to be controlled.
Woodcock proclaimed that the FDA has informed patients to continue their drugs until they can be confident that they are either using an unaltered brand or that they can be moved to a safer one. The threat is not urgent.