According to innovative research, coronary plaque development among patients suffering from severe psoriasis can be inhibited through biologic drug treatment.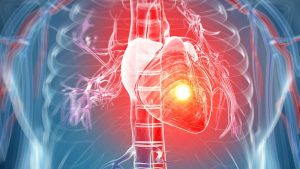 Psoriasis is a chronic skin condition causing inflammation due to the overactive immune system in the body. Around 7.5 Million people in the United States and about 125 Million worldwide are affected by this condition.
Earlier, researchers have found a link between the condition and higher risk of heart disease, but the concept behind it is still ambiguous.
But the current research deeply explored the association by analyzing the patient's immunity, inflammation, and heart disease along with psoriasis.
Researchers briefly explained the linkage by stating that patients suffering from psoriasis develop inflammation, which hinders with the blood flow and increases the risk of blood cells damage.
Dr. Nehal N. Mehta and colleagues observed the effect of biologic drugs—an immune system suppressing drug—in psoriasis affected patients.
The research is published in the journal Cardiovascular Research.
Dr. Mehta along with other researchers evaluates the data obtained from the group of National Institutes of Health under the Psoriasis, Atherosclerosis and Cardiometabolic Initiative. The researchers did the potential analysis of the data of 290 participants, who were clinically followed between January 1, 2013, and October 31, 2018.
Of the already selected participants, 121 were eligible for biologic treatment having skin in moderate-to-severe condition.
Later, the researchers clinically followed the treated patients for one year and evaluate them with the patients, who were not given any biologic treatment.
The health of the treated patients was assessed by the researchers using a specific type of scan, coronary computed tomography angiography.
The team also emphasizes the role of inflammation in cardiovascular disease development, typically heart attack, which is caused by one of the following risk factors including hypertension, diabetes, high cholesterol, smoking, or family history.
The authors admitted that further research needs to be done over the study, as the current observation cannot establish any strong cause and effect.