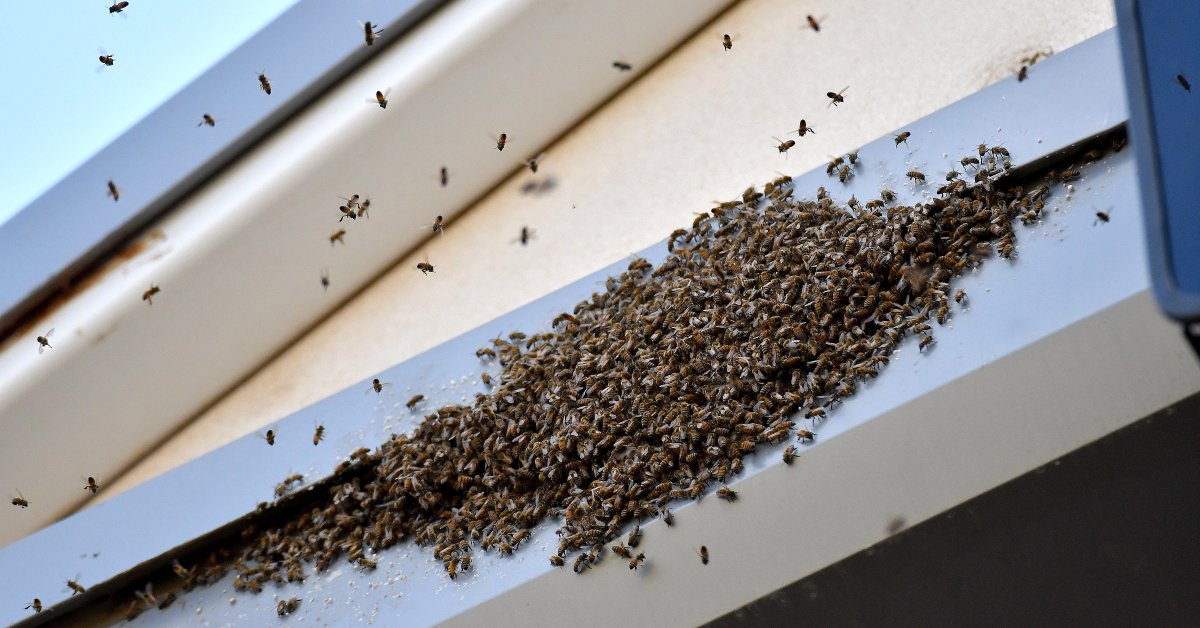 LONDON (EON) — Social media in London is buzzing about an apparent swarm of bees that has descended on one part of the city.
Videos posted online Tuesday show people ducking as the insects descend on Greenwich in southeast London. It's not clear what the bugs were or why they appeared in unusual numbers. Some say they're bees, but others describe them as wasps.
Abigail Hering, who runs the nearby Beadoir jewellery shop, posted a clip of the swarm online, describing the bee swarm to Metro as 'absolutely crazy'.
She said she could initially hear an 'underlying hum', adding: 'It was just literally swarming, above the cars around the one way system.'
She added:
'When I left work, I went to walk towards my car, they were on the traffic lights. Millions of them on the traffic lights. And then at that point they'd come lower so they were actually buzzing around the people.
She said she was totally covered in bees!
'And while I was videoing them I looked down and I could see literally the front of me covered in bees. They were on me. They were on everybody. They were in your hair, on your top.'
Huge swarm of WASPS descends on Greenwich! Thousands appeared out of nowhere. @LBC @BBCLondonNews pic.twitter.com/HIAAPYj7UK

— Declan Harvey (@NewsDeclan) May 16, 2017
Transport for London, which oversees public transport in the capital, posted a picture from a traffic camera showing large numbers of the insects collecting on a traffic light, and warned drivers that a pedestrian crossing was "partially obstructed by bees." It warned: "Please approach with caution."
London police didn't immediately return a request for comment on whether they've received reports on the insects.