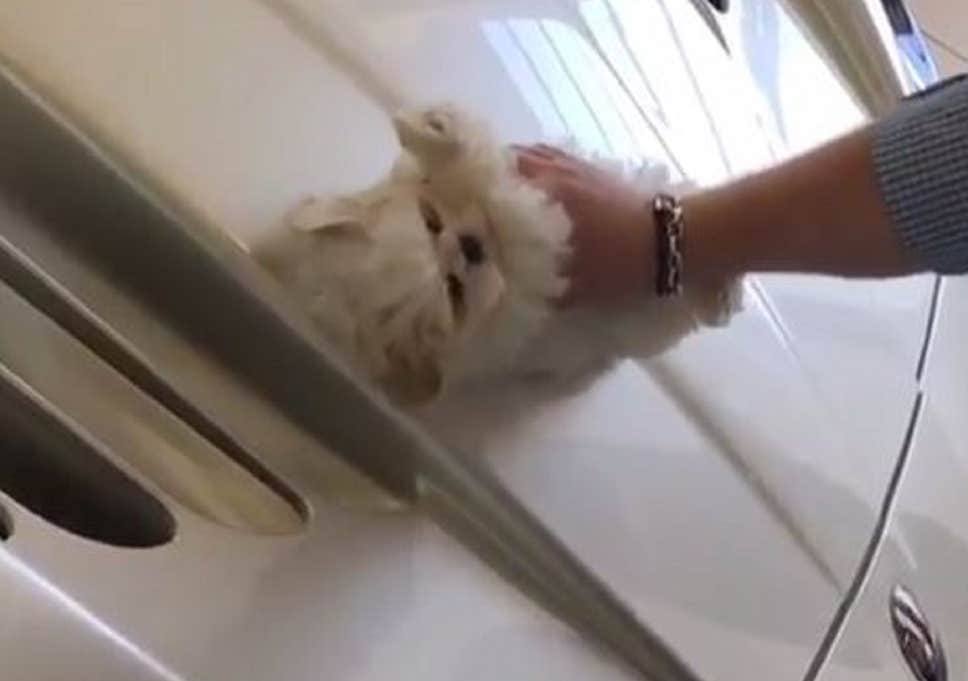 A man on Instagram has been accused of animal cruelty after he was filmed using a Maltese puppy to polish a Maserati.
As reports by the Independent, The video uploaded to the Rich Kids of London Instagram account shows an unidentified man holding a tiny, white Maltese puppy and using its back to polish a Maserati MC12 car.
The caption on the five-second video, which had received close to 40,000 views at the time of writing, said: "The only way to wash the iconic 6.0 litre #MaseratiMC12 is with 100 per cent natural puppy fur ensuring a proper polish."
However, despite an assurance that 'no puppy was harmed in this video – all smiles and tail wags here ', there was an angry reaction to the post.
The caption continued: "(No puppy was harmed in this video – all smiles and tail wags here)", but the account's followers didn't seem to buy in to the joke.
One person wrote: "Apparently this person spoke to his dog and found the dog said it was happy that they were being used as a car tool, which I find amazing the fact the human could speak dog…. that or the owner is an ignorant t*** who has no insight."
Another accused the man of "abusing an innocent puppy."
Others described the video as 'messed up' and that he had a 'garbage mind' for using an innocent puppy as a chamois on his car.
A spokeswoman for the RSPCA said: 'We can understand why people are concerned about this video.
'While the owner does not seem to intend any harm to this dog, the animal may have found this stressful and we would urge owners to think about how something they see as a bit of fun could impact on their pet's wellbeing.'
A conviction of animal cruelty in the Uk carries a maxim penitaly of 51 weeks in prison.